Moen builds exceptional, innovative, and sophisticated faucets, shower heads, sinks, and more, designed with your lifestyle in mind. They partnered with Social Standard to promote their new eco-conscious products that protect 'the water of tomorrow.'
The Challenge
MOEN WANTED TO KEEP THE PLANET REFRESHED 
Only 0.5% of the earth's water is available for consumption. For World Water Day 2021, Moen partnered with The Social Standard to raise awareness about freshwater scarcity and offer a consumer solution that reduces excessive water usage.  
The Solution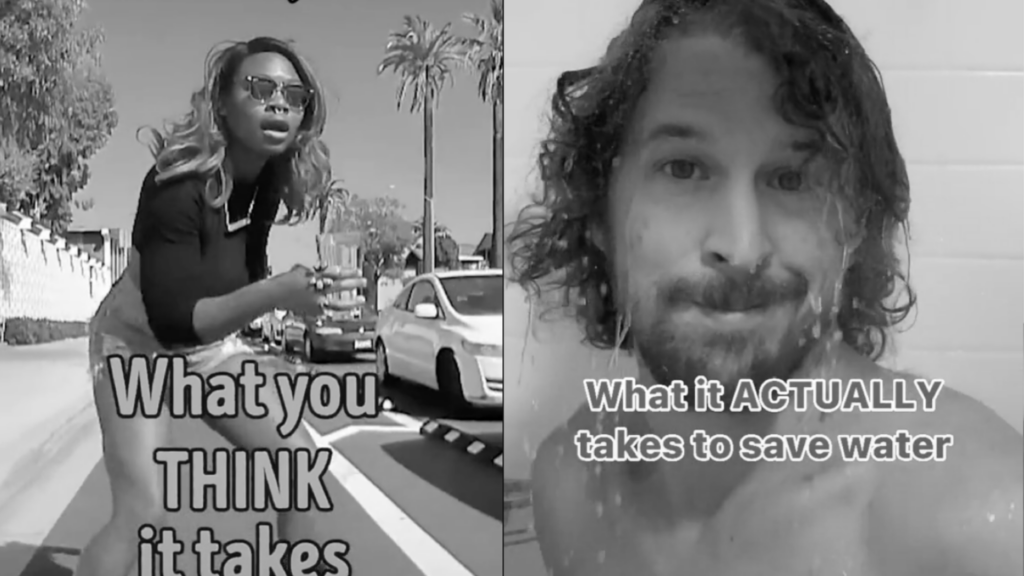 CONNECTING WITH AUDIENCES IN A REAL WAY
Moen products reflect the best of talented artists, innovators, and problem-solvers. It chose to activate TikTok and Instagram influencers for this campaign as these platforms highlight original, incredible creativity. 
The influencers executed an #ExpectationVsReality TikTok and Instagram campaign, creating over-the-top content to demonstrate the simplicity of saving water with Moen's innovative products.
Pro-skater

Coco Franklin

, and Hollywood stuntman

Jesse Laflair

, were selected as the best fit for the campaign due to their vibrant personalities and enthusiasm for the outdoors. Their audiences share similar perspectives, making them perfect creators for the campaign. 

The creators executed the brand's mission-focused message by showcasing how easy it was to save on consumption. Coco compared using a faucet to rollerblading with a glass of water, while Jesse used parkour to catch every last drop of water.
The Result
EARTH SAVING ENGAGEMENT
On TikTok, Jesse La Flair generated over 5 million impressions, and Coco Franklin nearly 4 million impressions. Combined with Instagram, they received over 11 million views, 60,000+ likes, and hundreds of comments.  
If you are interested in how The Social Standard can partner your business with key influencers specific to your industry, shoot us an email at partner@sostandard.com & we'll get to work.