Storytelling is one of the oldest and most memorable ways to impact consumer decisions. People often forget what you say, but they'll remember how you made them feel. Brands have flocked to creators to educate audiences about their problems and introduce solutions that have benefited their lives.
The great thing about narrative storytelling is that it is universally relatable. The worse the problem is, the more engaging the viewer will be. Studies suggest that 80% of people want brands to tell stories—harnessing this power can provide valuable results. 
So, how can you, as a brand, develop narratives that impact viewers and grow your customer base? Well, you can start by working with influencers who already know how!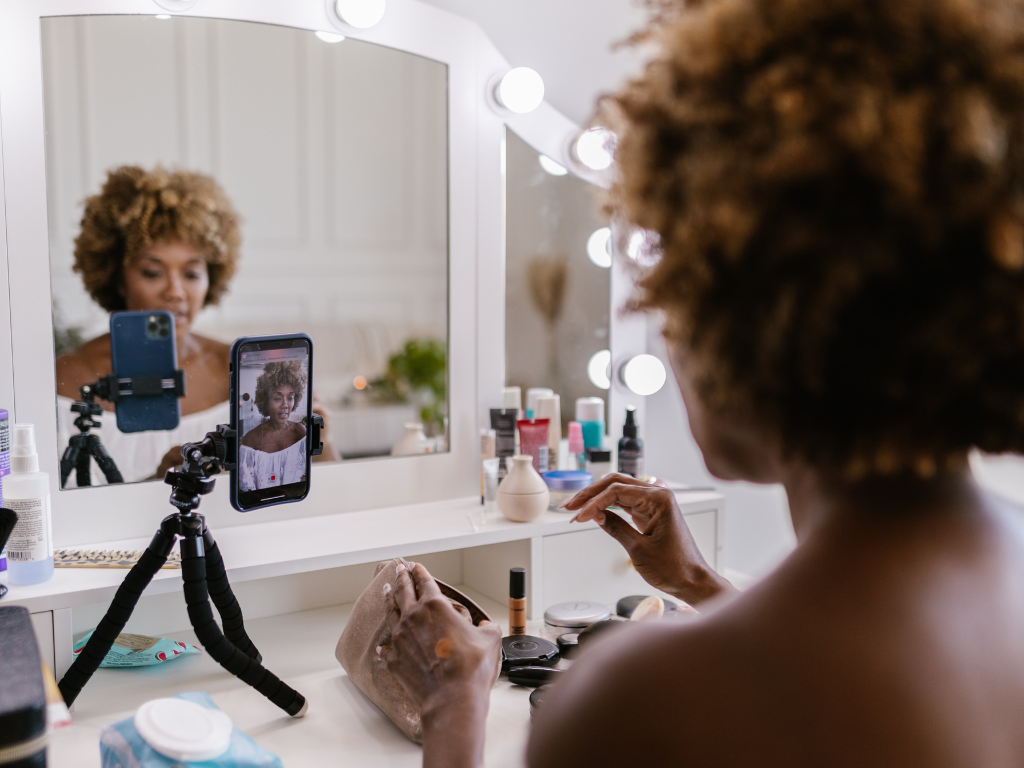 What is Narrative Storytelling?
Before finding influencers who can execute a narrative direction for your brand, understand what narrative storytelling is in the first place. 
Essentially, narrative storytelling represents the presentation of events that contribute to an overall story. For instance, think of a novel with a narrator—they introduce who the main characters are, what journey those characters are taking, and what triumphs or failures those characters experience as the story ends. 
Bond relationships between the storyteller and reader through narrative experience. Engagement, excitement, understanding, and trust—are all qualities that narrative storytelling strengthens and are the core values that brands should try to cultivate for their audiences on social media. In a social landscape where so many companies and people are trying to find an identity, the best thing that a brand can do is remain authentic to who they are and what they believe.
Consumers care about keeping it real! Research shows that 86% of people claim that authenticity plays a vital role in their decisions to support a brand or not. Brands must use content that speaks to their ideals and provides meaningful ways to take a consumer down that path with you. 

How Brands Use Narrative Storytelling
Narrative storytelling directly impacts the consumer psyche by presenting a personal problem and then offering a solution to that problem universally. 
Nike is an iconic narrative storytelling brand. They created a community for consumers to share who they are.  Rather than promoting discounts and sales, they rely on their "Just Do It" message to inspire and empower audiences to chase their dreams. They focus on the story of the individual— overcoming a situation or hardship, and in return, consumers show their loyalty. 
Calvin Klein builds authenticity for their brand by using their #MYCALVINS campaign, inviting customers on social media to share their own stories and post pictures of themselves wearing their clothing. Airbnb, another successful global brand, uses a section on their website to share stories from their hosts so that travelers can learn more about the properties they're renting—ultimately building stronger brand loyalty and reliability across the world. And then there are companies like Nike, the masters at creative storytelling, using their unique history to spotlight a variety of compelling, personal narratives from athletes and consumers alike. 
To inspire consumers, start with company leaders' personal stories of growth, determination, and why they started their brands. Founders and CEOs are the perfect influencers to instill motivation in their customers. Innovative brands should strive to cultivate a community and platform for consumers to share who they are. Over time, the right demographics will surface, and new audiences will reveal themselves with brand loyalty, trust, and more sales. 

Harness The Power of Influencer Brand Narratives
Now that you understand how brands use storytelling to enhance consumer loyalty, one of the best things you can do to push momentum forward is to enlist and activate influencers (outside your organization) to share their personal experiences with your brand. 
There are influencers in all categories and niches, so find those that align with the stories you want to tell! You may have seen a wellness brand like Athletic Greens activating athletes, yoga instructors, and health-minded creators to share narratives about morning routines and product reviews. Consumers will grow familiar with your brand over time, so thinking long-term is the best strategy for success.  Brands should also think outside of the box for influencer campaigns. For example, an EV brand should consider activating mommy influencers to speak about fuel efficiency benefits when running errands for their families. 
Pinpoint which type of influencer you want to work with, and invite them to tie your brand into their narrative so that they can share it with their followers. Remember, the idea is to build your brand awareness off of the authenticity and personal stories of the influencer themself. Connect with influencers that understand your vision and are skillful in creating written, video, and visual content around a product, cross-promoting posts on multiple channels, and engaging with their followers, inviting them to share their own stories through your brand's campaign. 

Use Your Brand to Tell Stories That Matter
Using an influencer at first to build strength for a campaign serves as your entry point for more organic growth from new audiences. The idea is to create a passive flow of authentic content—user-generated content—that perpetually fuels your brand initiatives. Eventually, a steady stream of user-generated content will tap into new trends, giving you new ideas and even stronger campaigns to cultivate over time.  
Consumers crave genuine connections—authentic relationships that inspire them to take action. Influencers are a great way to bridge that gap and initiate a clear pathway for authentic relationships.
Scale Your Influencer Marketing
The Social Standard is a full-service influencer marketing agency driven by setting the standard for the industry and then reaching even higher. Our team is obsessed with finding the right influencers for our partners. But we are way more than just matchmakers. We are strategists that develop effective campaigns to delight, inspire, entertain and hit business goals. From concept to seamless execution, we work with clients such as Adobe, FiatChrysler, L'Oreal, Motorola, and others, positioning them as pioneers in innovative influencer marketing and helping talent thrive in the creator economy. Want to learn more about our agency's work? Shoot us an email at partner@sostandard.com. We'd love to collaborate!