Barbie. She is everywhere. What makes her so steadfast in her influence? She has survived generations, kept up with societal shifts, and maintained relevance for decades. She is the master of remaking herself. And this summer, she debuts on the big screen. But there is a lot more than a summer hit on the table here. Barbie has been riding the pink wave and timed her debut perfectly. 
Let's look at the two cultural shifts that have created this perfect moment in time to launch Barbie into the realm of Marvel. 
The "Pink Wave"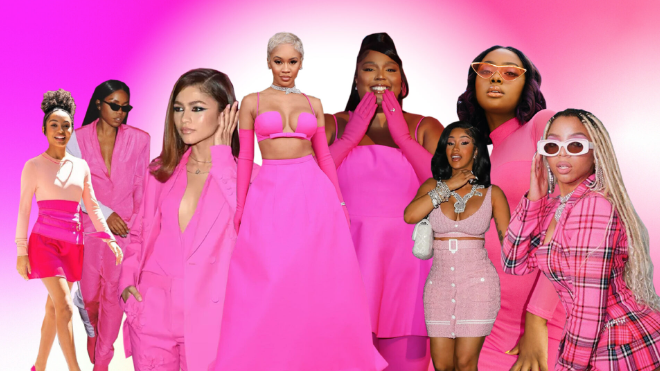 The color pink has long been tied to femininity since the post-war area of the 1950s. In fact, Marilyn Monroe and the "Think Pink" number in Funny Face are credited to the consideration of the color. And although Barbie herself didn't start to wear pink until the 1960s, her logo has always been hot pink. 
Fast forward to 2022, and we see pink emerge again in a very big way. According to TikToker @HelloGloss, it all started with the Fall 2022 Valentina Collection. Which led to celebrities like Lizzo, Dua Lipa, Dylan O'Brien, and Kim Kardashian wearing tons of pink, the color taking over Met Gala & Coachella and more. This movement, known as Barbiecore, is an entire aesthetic. It was listed as a top trend in 2022. Magenta is also Pantone's Color of The Year. But it's not just IRL, #Barbiecore has over 392M views on TikTok and 250k posts on Instagram. 
Here is how fans are bringing it to life. Here, here and here. 
So pink is back in. And social media content proves its ever growing popularity.
The Return of Aspirational Content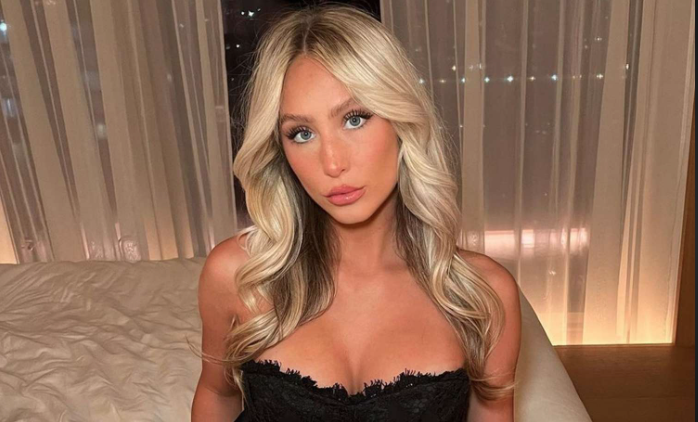 Authenticity is key. But the pendulum is swinging away from wanting to see those super real posts to craving aspirational content. Why?
Recommendation Algorithms. Reward entertaining content, which has a tendency towards the aspirational. 
Too much relatability is boring. Remember when Instagram was full of aspirational content? So full, in fact, that GenZ has revolted against it in favor of real, low-fi content that now consumes the likes of TikTok. Don't forget the moment in the sun that BeReal had. Now we are craving aspiration. The popularity of creators like Alix Earle supports this theory. She is relatable, but she is also aspirational. Some might even say she is a real-life Barbie. 
GenZ's the generation of personal branding. The older ones are getting into their careers and they are sharing content around their goals & success. That's a recipe for a highly curated, aspirational feed. 
And Barbie is nothing, if not aspirational. But if this launched 2 years ago in the height of relatable content, it would not have been as well received.
The Hype Machine
My guess is that Barbie's marketing team has been watching these trends for a long time. And although they committed to making a Barbie movie back in 2018, it's the above trends that their marketing team is no doubt capitalizing on with the outrageous (in a good way) amount of collaborations & promotional activations we are now seeing. Just take a look:
Architectural Digest did a tour of Barbie's Dream House, hosted by Margot

Robbie.

In Chicago, they created a pop-up Barbie restaurant. Complete with a skating

rink

.

XBox just

unveiled an Xbox themed console adorned with the iconic Barbie playhouse

design.

 

Barbie & Ken's cars are featured in popular racing game,

Forza

.

Aribnb joined the fun, allowing the public to book a stay at Barbie's Dream House in

Malibu.

@BarbieTheMovie has 740k followers on Instagram and 271k on TikTok

Fashion collabs/licensing so far Gap, Nordstrom, Forever21, Aldo, Beis (owned by influencer, @ShayMitchell).

AND SO MANY MORE: Following this twitter thread for a

running list.
The hype continues to grow as we await the film's debut on July 21st. Will Barbie blow out the box office and prove she is the ultimate influencer? Or has she already with the amount of collabs & product placements already underway?