From red carpets to hype houses, influencer events are dominating the social media landscape. Nearly 60 percent of brand-created content fails to deliver value, resulting in little impact on consumer decisions. 
A research study concluded that 63 percent of consumers want to be part of an experience where they learn something new. Brands must create unique experiences, partner on creative collaborations, and build an atmosphere for creators to tell authentic narratives that educate and entertain customers.
We examine the most popular influencer events and their best practices to assist your brand drive performance-driven results. 

Viral Events
Live events have the power to create a tidal wave of engagement that lasts for days, weeks, and months. But having superstar celebrities attend is only half of the equation. There needs to be something unique to maximize an influencer event to reach its full potential.
Met Gala
The #MetGala, (9.2B TikTok views) is the crown jewel of influencer events. It enlists A-list celebrities, has a dynamic theme, and offers a glimpse into the future of fashion and culture. The event taps into the desire to learn something new and opens a forum for heated debates in the comments. Consumers want to see stars meet and mingle and love awkward encounters. An interview between @EmmaChamberlain (16M Instagram) with Jack Harlow went viral receiving nearly 15M views. The video shows the power of authentic communications and reactions over traditional and straightforward messaging.
VidCon
While The Met Gala relies on glitz and glamor, #VidCon (805M TikTok views) derives value from its over-the-top activations and creator collaborations. Mr. Beast's giant gumball machine gave away a free Tesla to one lucky guest, and the Squishmallows human crane game had attendees lined up around the block to soar through the air. Media areas inspired influencers to hang out and upside down, causing FOMO in guests that could not attend the event.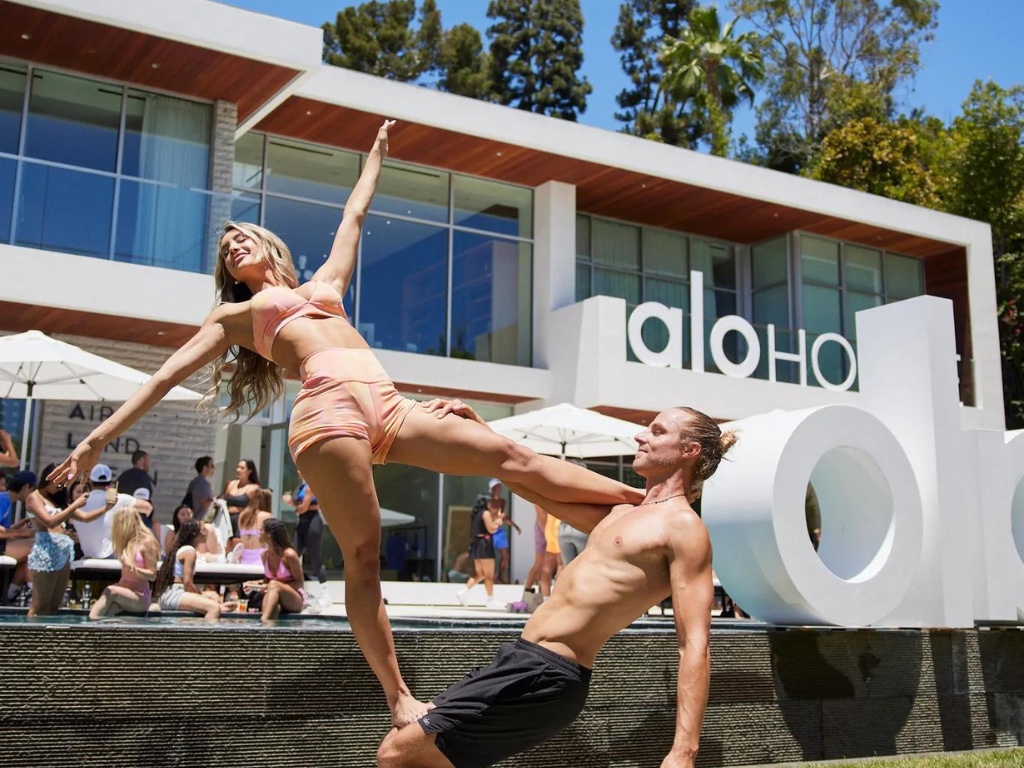 Hype Houses
Hype Houses bring creators together to produce content, share experiences, and explore brands firsthand. They cultivate community and bring UGC to the forefront of their marketing strategy. One brand currently stretches high above the rest.
Alo Yoga
The Alo Yoga House is a $32M Beverly Hills mansion used as an event space to host macro and micro-influencers featuring branded signage from nearly every vantage point. The athleisure company is a staple in the acro-yoga community, so areas like the iconic Alo steps are a hotspot for influencers to practice their craft.
Guests are encouraged (but not contractually obligated) to create content. There are no stipulations for entry. Invited influencers post about the brand because they are enjoying the experience.
"If the house is cool enough, people will want to post. It's considered cool you were invited, so you want to flaunt it," said Sydney Taylor, lead singer of Stereo Jane (80K TikTok). 
In addition to the influencers UGC, the brand has an on-site production team to capture the best moments to share as Instagram highlights that direct traffic from social media to their e-commerce store. 

Pop-Up Stores
Temporary storefronts are perfect for brands testing new merchandise. They can be customizable for new product releases and stationed in high-volume foot trafficked areas. The limited-time availability drives a sense of urgency for guests to attend and make purchases. Influencers can enjoy "first looks" that educate audiences and gain clout for being industry insiders while using their massive followers to drive attendance.
Social Tourist
Charli (145M TikTok) and Dixie D'Amelio (57M TikTok) are among the most popular influencers, so naturally, they would use their influence to start a fashion brand. Each month they announce new product drops found at their LA-based storefront. As tastes and styles evolve, they can add new inventory that reflects the changes. The creators were in attendance for the opening of their location, increasing the buzz around the brand.

Niche Communities
Hyper-local experiential events connect with audiences where they live. They can create opportunities for small businesses to make first impressions and allow national brands to become more familiar with consumers close to home.
AT&T & Chicago Institute of Art
Connecting with consumers in small groups and speaking to their passions communicates more personally than providing information on product offerings and services. The Social Standard activated artist Leah Gardner (115K Instagram) for AT&T in partnership with the Chicago Institute of Art to inspire creativity in the community. In addition to the activation, fans were encouraged to vote in an interactive window display in the Chicago local area.

Best Practices & Tips
You may not have the budget to splurge for a hype house in the hills or have a Kardashian at your party, so how do you replicate something similar at your event? Here is what we suggest:
VIP Guest List
Your influencer event needs high-profile guests. Start with creators previously activated and invite them to increase brand awareness and visibility. Discuss future campaigns/up-in-coming projects, spitball creative ideas, and gain product feedback. Next, use data-driven platforms like CreatorIQ and FamousBirthdays.com to source audience-aligned influencers and identify influencers with followers on the rise. 
Talent +1
Always think about what makes your guests feel most comfortable. Influencers typically run in the same circles, so it's common for them to be acquaintances or friends. However, some may feel best bringing along a companion. An optional +1 is ideal when space is not an obstacle. This person serves as a friend, photographer/videographer, and primary point of contact to resolve any last-minute concerns. Influencers will appreciate the gesture, and you may get better content from them in exchange.
Leave Paperwork Home
If there are stipulations to attending your event, clarify them in advance. Send an influencer agreement listing expectations:
Specific shots

Quantity of posts

Influencer duties on-site (ex. red-carpet interviews)

Organic/paid usage rights.
Remember: You'll want to use event footage for a social post or branded ad campaign, so consider sending a creative brief including content that resonates with your brand and serves as inspiration. 
Think 360°
It's always best practice to hire photographers with experience working with celebrities, but the newest trend in media never misses an angle. Consider including a 360 photo booth at your next event. Influencers will gather around to create fun and unique content and add flair to your content.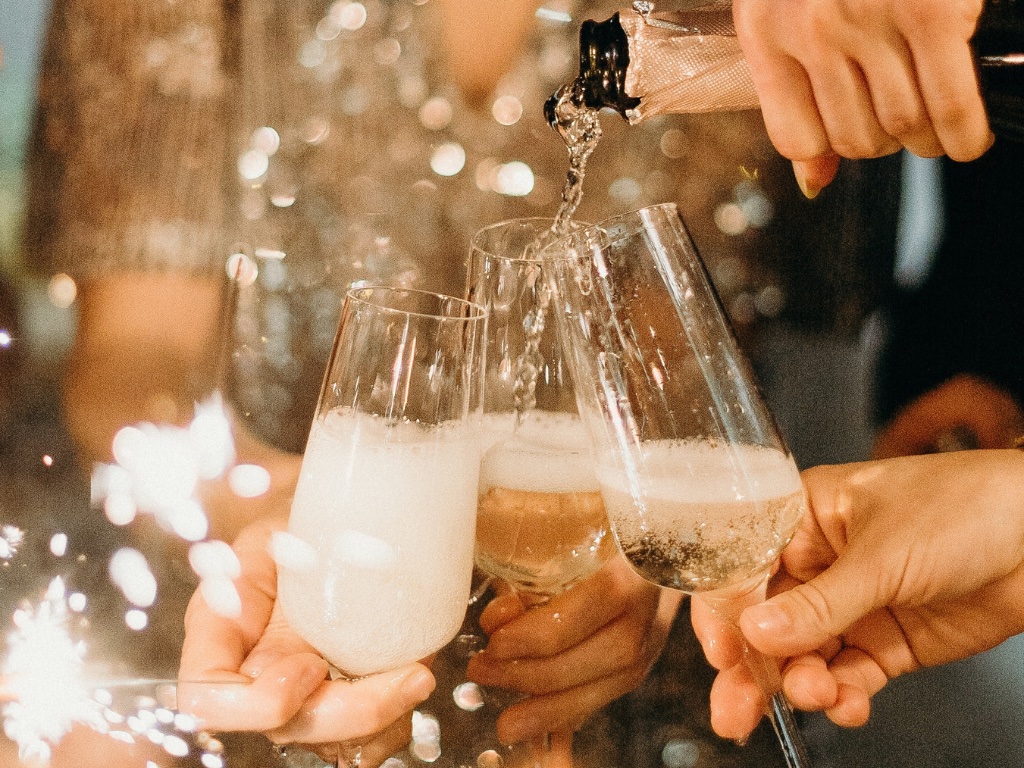 Before Saying Goodbye
Influencer events enhance brand image and attract public appeal. After the event wraps, continue to build relationships by keeping the lines of communication open. Send a recap of photos and videos and invite talent to a future dinner, happy hour, or lunch – something more intimate. Always use an experienced team to connect you with the right influencers. 
Scale Your Influencer Marketing
The Social Standard is a full-service influencer marketing agency driven by setting the standard for the industry and then reaching even higher. Our team is obsessed with finding the right influencers for our partners. But we are way more than just matchmakers. We are strategists that develop effective campaigns to delight, inspire, entertain and hit business goals. From concept to seamless execution, we work with clients such as Adobe, FiatChrysler, L'Oreal, Motorola, and others, positioning them as pioneers in innovative influencer marketing and helping talent thrive in the creator economy. Want to learn more about our agency's work? Shoot us an email at partner@sostandard.com. We'd love to collaborate!