As mentioned in AdWeek, The Social Standard has partnered with an edtech virtual reality firm, VEDX Solutions, to become one of the first influencer marketing agencies in the Infiniverse, a new meta-city located in the Metaverse app Multiverse. The Social Standard is a full-service influencer marketing agency with clients such as Adobe, FiatChrysler, L'Oreal, and Motorola.
The virtual reality space includes a showroom displaying videos of client work, a conference room to meet the team, and a direct portal to the company website where visitors can start a conversation or request more information! The Social Standard's clients can even spend time in VR talking with consumers.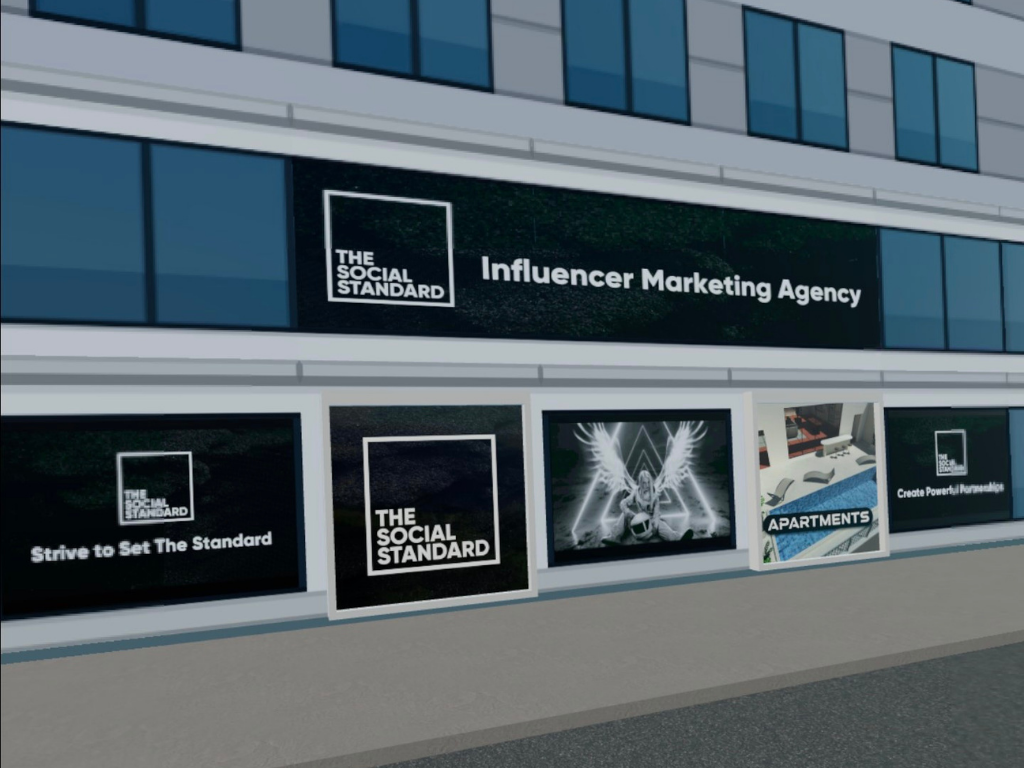 "The Social Standard strives to set the standard in everything we do, so opening a Metaverse store was a must-have," said founder & CEO Jessica Phillips.
The Social Standard's clients can host live-streams from its YouTube channel and link the feed to play live to all citizens and tourists in Infiniverse City. This opens up possibilities to educate audiences on product features and services, and dimensions to support customers.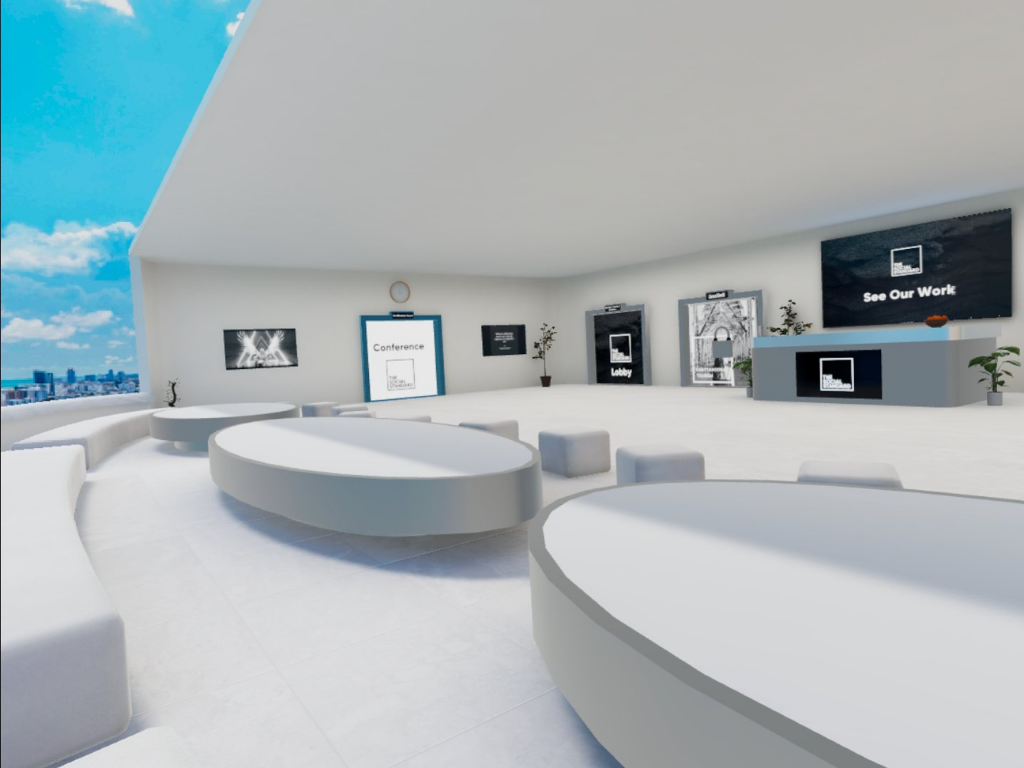 The Metaverse storefront is located  in the education district. Upon entry, guests are greeted by a custom-created video featuring Jessica and other members of The Social Standard team, then they are directed to a hub which further explains how the company has achieved results for clients like Adobe, and finally concludes in a meeting room, where a member of team will be standing-by to connect. A unique tracking link is embedded into the storefront to monitor inbound traffic to the website and the team plans to host unique activations, such as seminars.
Over 250k properties such as apartments have been purchased and this city's population grows every day. Business solutions for access to this Metaverse start at $4k annually and provide the opportunity to register five storefronts across the various districts of the Infiniverse world. An Enterprise account comes in at approximately $14k a year to register upto ten storefronts and splurge on a premiere location "skyscraper". Additionally, all visitors to the Infiniverse can become citizens by purchasing an apartment in the city which they can decorate and link to their company or another app.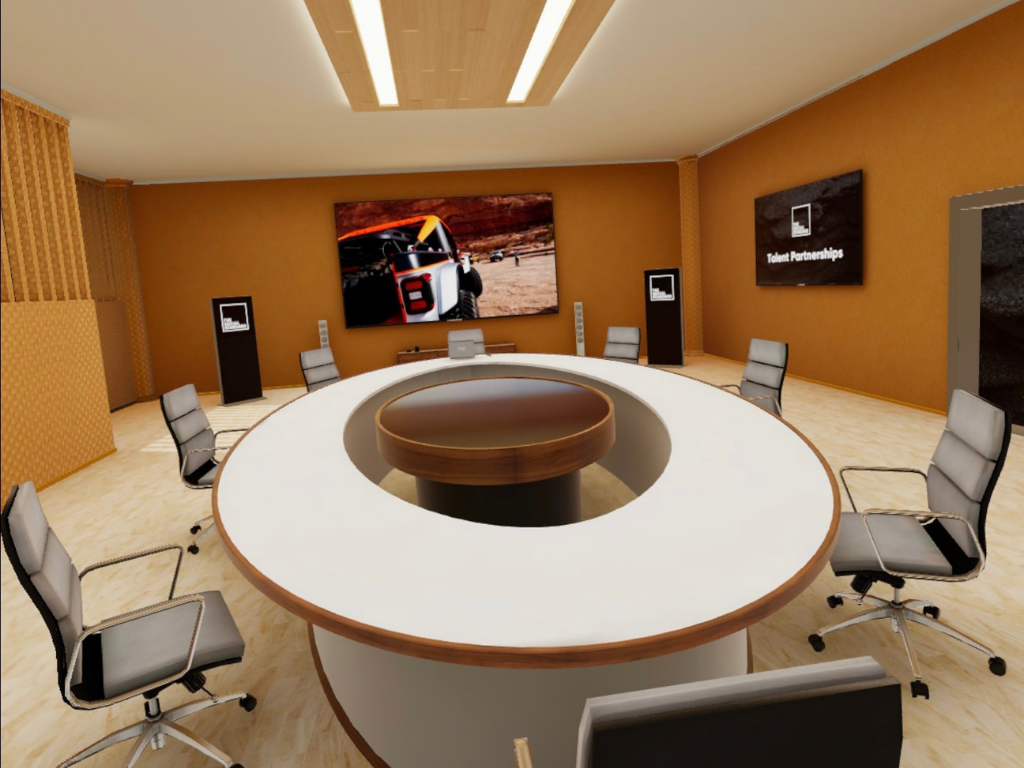 "VEDX Solutions is excited to be a strategic partner with FTL, the inventors of the Infiniverse. We expect the number of residents to grow exponentially over the coming months with the rise of the greater Metaverse. The platform and FTL have plans to expand the reach of the Infiniverse with future updates that will allow access on multiple devices, such as PC and other VR devices.This is only the beginning. Schools, Companies and Brands are waking up to this new dimension and are interested in joining this technological revolution" said Jay Schnoor, VEDX Founder and CEO.
The Infiniverse was designed as part of the Multiverse, a planetarium and educational platform for virtual learning and socializing. The popularity of the Infiniverse has skyrocketed in monthly users attracting 55% audiences between the ages of 24-44 since launching in December 2021.
Scale Your Influencer Marketing
The Social Standard is a full-service influencer marketing agency driven by setting the standard for the industry and then reaching even higher. Our team is obsessed with finding the right influencers for our partners. But we are way more than just matchmakers. We are strategists that develop effective campaigns to delight, inspire, entertain and hit business goals. From concept to seamless execution, we work with clients such as Adobe, FiatChrysler, L'Oreal, Motorola, and others, positioning them as pioneers in innovative influencer marketing and helping talent thrive in the creator economy. Want to learn more about our agency's work? Shoot us an email at partner@sostandard.com. We'd love to collaborate!