Mommy bloggers and influencers have huge and fiercely loyal followings — and because their content focuses on relatability, trust, and realness, they can be valuable brand campaign partners. 
Momfluencers are perfect partners for wellness centers like CVS and Rite-Aid because women make 80% of all health care decisions and are responsible for 85% of a household's purchase decisions.
By running campaigns with momfluencers, wellness centers can meet these consumers on their most active social media platforms like Instagram, TikTok, and Pinterest and tap into audiences to create narratives that put their products at the center of a happy, healthy life.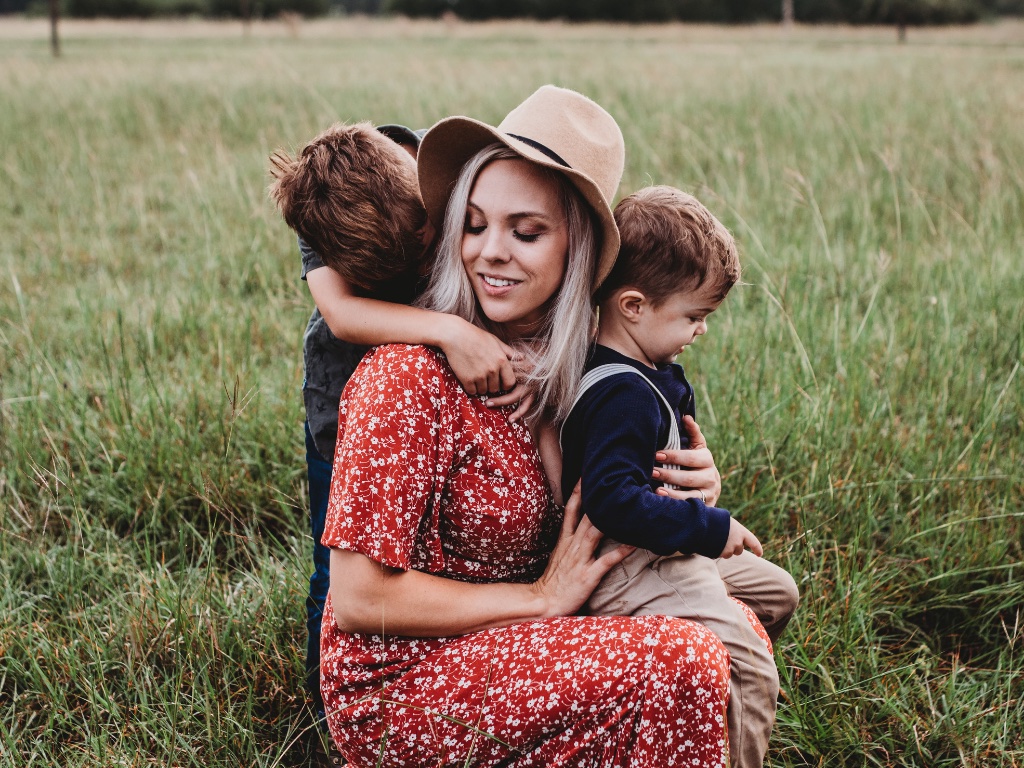 Understanding Mommy Influencers
Though there are many different subtypes of momfluencers — from country moms bringing cottagecore dreams to life to working women raising their families in the heart of big cities — they tend to share the same core characteristics. Here are their key demographics.
Average Age:

37, with kids between 2 and 11. 

Location: While the popularity of Mormon mommy bloggers makes Utah a momfluencer hotspot, these influencers are located all over the country. This allows their content to appeal to women and families in many different locations, and allows them to align easily with national wellness centers like CVS and Walgreens.
Buying Power

: Momfluencers are typically middle to upper class, as are their followers. One recent study found that 85% of purchases and buying decisions are made by women — and that American women are responsible for

$20 trillion in annual consumer spending

. By activating momfluencers, whose followers are overwhelmingly female, wellness centers can tap into an audience that is primed for conversion.

Values: The content that most momfluencers create focuses on the health and happiness of their children, having a beautiful home, and being the healthiest versions of themselves so they can support their family fully. These core values naturally align themselves with those of national wellness centers. Momfluencers are also very open about their values when it comes to health, marriage, and raising a family — and have followers who connect with them deeply on these topics. Brands looking to reach a particular subgroup — family adventurers for example — can work with momfluencers in those same communities to make their campaigns feel extra authentic.
Products:

Because momfluencers position themselves as the center of their household, they are able to discuss, review, and naturally promote a huge range of products on their feeds. This includes household products, health products, fashion, kids products (toys, food, medicine, etc.), family-focused apps, and more.

Platforms: Momfluencers exist in all corners of the internet. This includes legacy influencers who run their own blogs/websites, as well as moms who share content via YouTube, Instagram, TikTok, and Pinterest.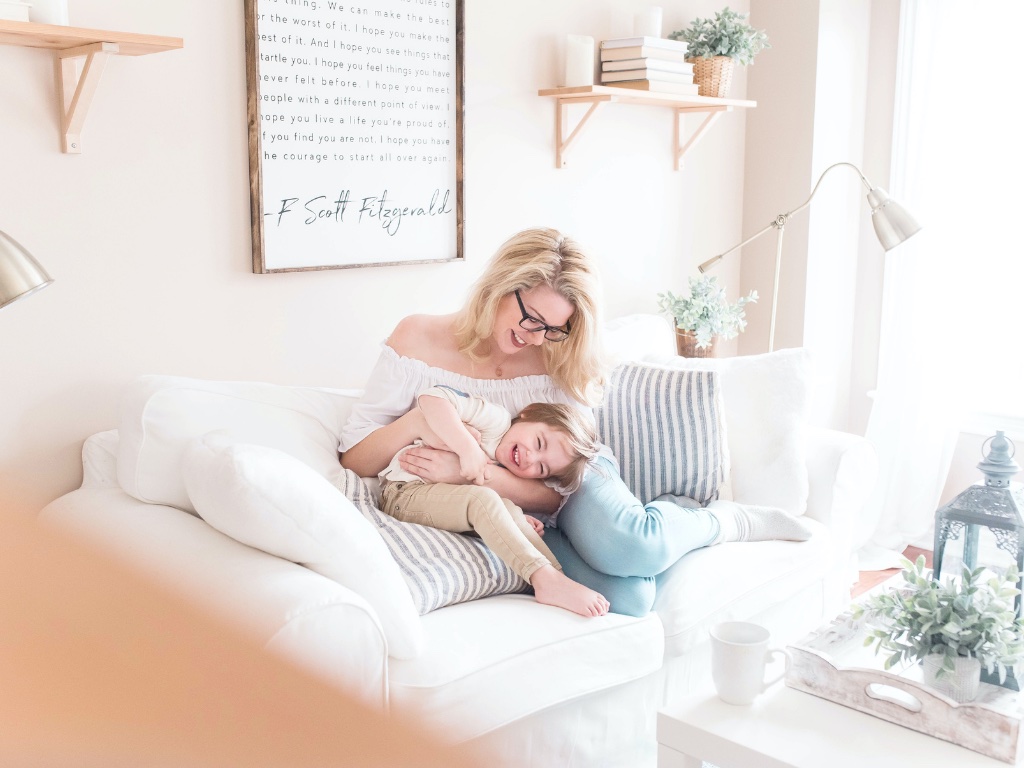 Connecting Mothers & Wellness Centers
Momfluencers and wellness centers make natural partners. This is because the content momfluencers create sits at the intersection of health (for both moms and their kids), family fun, beauty, and wellness. Sounds familiar? That mix of content almost exactly overlaps with products stocking wellness centers' shelves. 
From health products, to family-friendly snacks, and beyond, here are a few example campaigns that wellness centers could run with momfluencers.
Health Products. Moms are always on the lookout for the very best vitamin, medicine, and health products for their growing families. Partnering with an influencer can be a great way for a wellness center to generate brand awareness and build trust with new customers. This could look like running a playful campaign centered around kids' vitamins, like @kcstauffer (3.3M Instagram) did with Flinstones Vitamins. Or, it could look like partnering with expecting momfluencers to create both static feed posts and shareable Reels to promote prenatal vitamins, like Perel Health did with @aspynovard (2.3M Instagram) and @amberfillerup (1.3M Instagram). 
Beauty. With #mommymakeover clocking in at nearly 900,000 posts on Instagram alone, it is clear that moms want to feel beautiful, too. Partnering with influencers is an excellent way for wellness centers to promote beauty products, and to better compete with beauty destinations like Ulta or Sephora. The most effective beauty momfluencer campaigns focus on affordability of drug store makeup brands, and on ways that moms can use makeup to spend a few moments taking care of themselves. A recent partnership between @hannahwiththelipstick (61.8K Instagram), The Beauty Crop, and Target is an excellent example of this type of campaign — her Reels smashed industry engagement benchmarks, racking up 44,271 views and 3,625 views, respectively. This type of campaign works well across Instagram, TikTok, and YouTube — and brands looking for maximum reach should simultaneously activate influencers across these platforms.  
Household Products. Moms know that having a clean home is a crucial part of keeping their families healthy. The explosion of #cleantok posts on TikTok — videos under the tag have generated 40.3 billion views to date — confirms just how hungry audiences are for this type of content. Wellness centers can take advantage of the trend by partnering with momfluencers like @rosapicosa (567.3K TikTok) who post about motherhood and about cleaning tips. Her recent partnership with Dawn generated a whopping 10.7M views and 34K likes.
Food & Drink. Though they are not always the first stop for groceries, wellness centers can use momfluencers to build brand awareness around their easy grab-and-go essentials. Campaigns can focus on giving busy moms the boost they need to get through long days of juggling work and family, like Aspire Drinks' recent Reels partnership with @mommyshorts (173K Instagram). Or, they can focus on providing essential education to moms transitioning their babies to table foods, like Gerber's campaign with Amber of the blog Busy Creating Memories (38.2K Pinterest, 11.2K Instagram).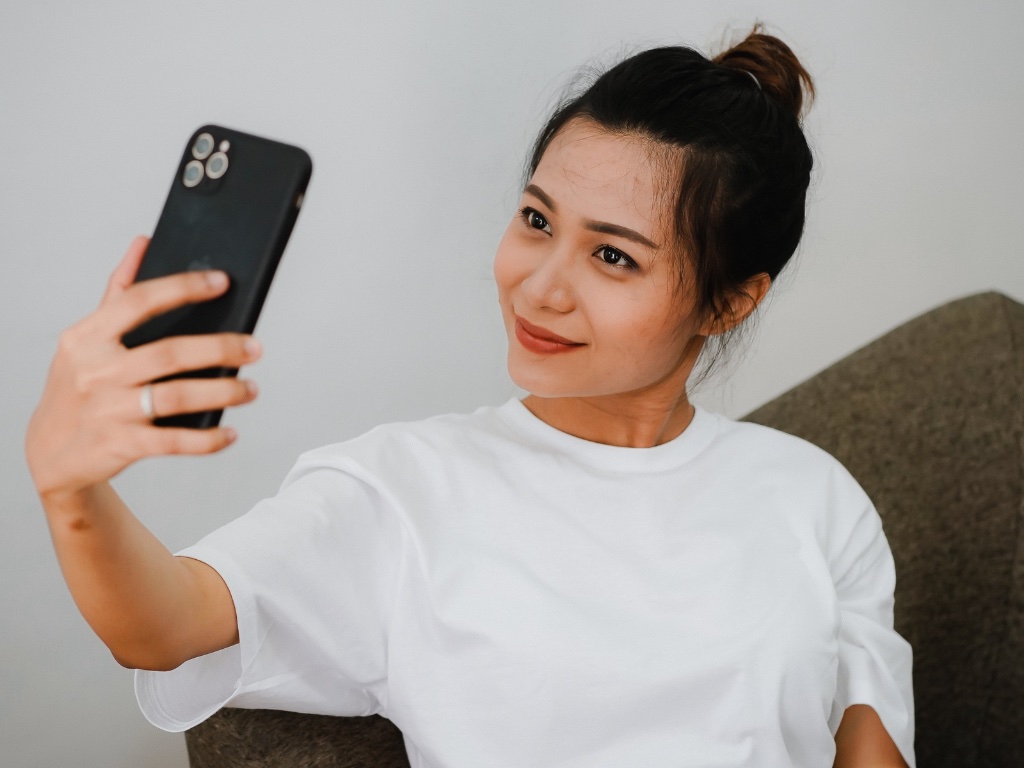 Choosing the Right Platform For Your Campaign
Momfluencers with highly engaged followings exist across all social media platforms. So how do you know which platform will generate the highest engagement for your campaign? Here's what to keep in mind:
TikTok:

If you're looking to reach Gen Z moms, dedicating your influencer spend to TikTok creators is one of the most strategic options. Momfluencer campaigns on TikTok work best when they overlap with trending topics like #cleantok or take advantage of viral video formats. The key here is to let content feel off-the-cuff and organic — let your momfluencers be real!

Instagram:

For campaigns that need a more polished feel, or that are targeting Millennial moms, Instagram is the ideal platform. The Shop feature is also a great way to bring awareness to the e-commerce arm of wellness centers, and to position them as a solution that is as easy and reliable as bigger players in the space like Amazon.  

YouTube:

Like TikTok, the best YouTube momfluencer activations put authenticity front and center. Because YouTube content is typically longer than TikToks or Instagram videos, the key here is for brands to allow influencers to promote products as an integrated part of their videos. This could look like a vlog that features a cleaning montage using products available at a wellness center, or a makeup tutorial that features products from a range of brands.

Pinterest: Because most Pinterest content originated elsewhere on the internet, the most effective Pinterest campaigns activate influencers to create UGC that can then be leveraged as promoted Pins by the brand. Brands can also work with mommy bloggers or mommy influencers to cross-post campaigns from other platforms onto Pinterest — recipes, product reviews, makeup swatches, and tutorials are all pins that will help brands tap into Pinterest's Millennial mom audience.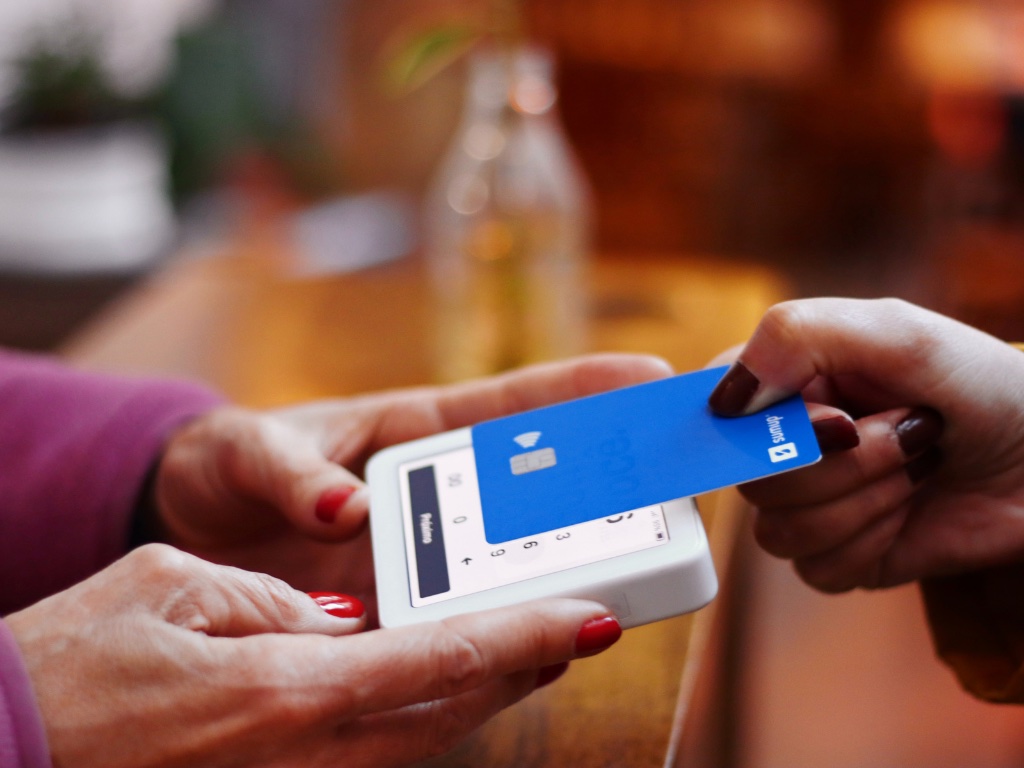 Tap Into the Power of Momfluencers
When it comes to leveraging Momfluencers to promote wellness center products and services, it pays to be strategic. These influencers are all about authenticity, and their audiences can sniff out a misaligned partnership in an instant. Working with a full-service influencer agency like The Social Standard can help you identify the strategy, talent, and campaigns you need to stand out in a crowded market.
We're driven by setting the standard for the influencer marketing industry, and then reaching even higher. Our team is obsessed with finding the right influencers for our partners. But we are way more than just matchmakers. We are strategists that develop effective campaigns to delight, inspire, entertain and hit business goals. From concept to seamless execution, we work with clients such as Hinge, Adobe, FiatChrysler, L'Oreal, Motorola and others, positioning them as pioneers in innovative influencer marketing and helping talent thrive in the creator economy. Want to learn more about our agency's work? Shoot us an email at partner@sostandard.com. We'd love to collaborate.